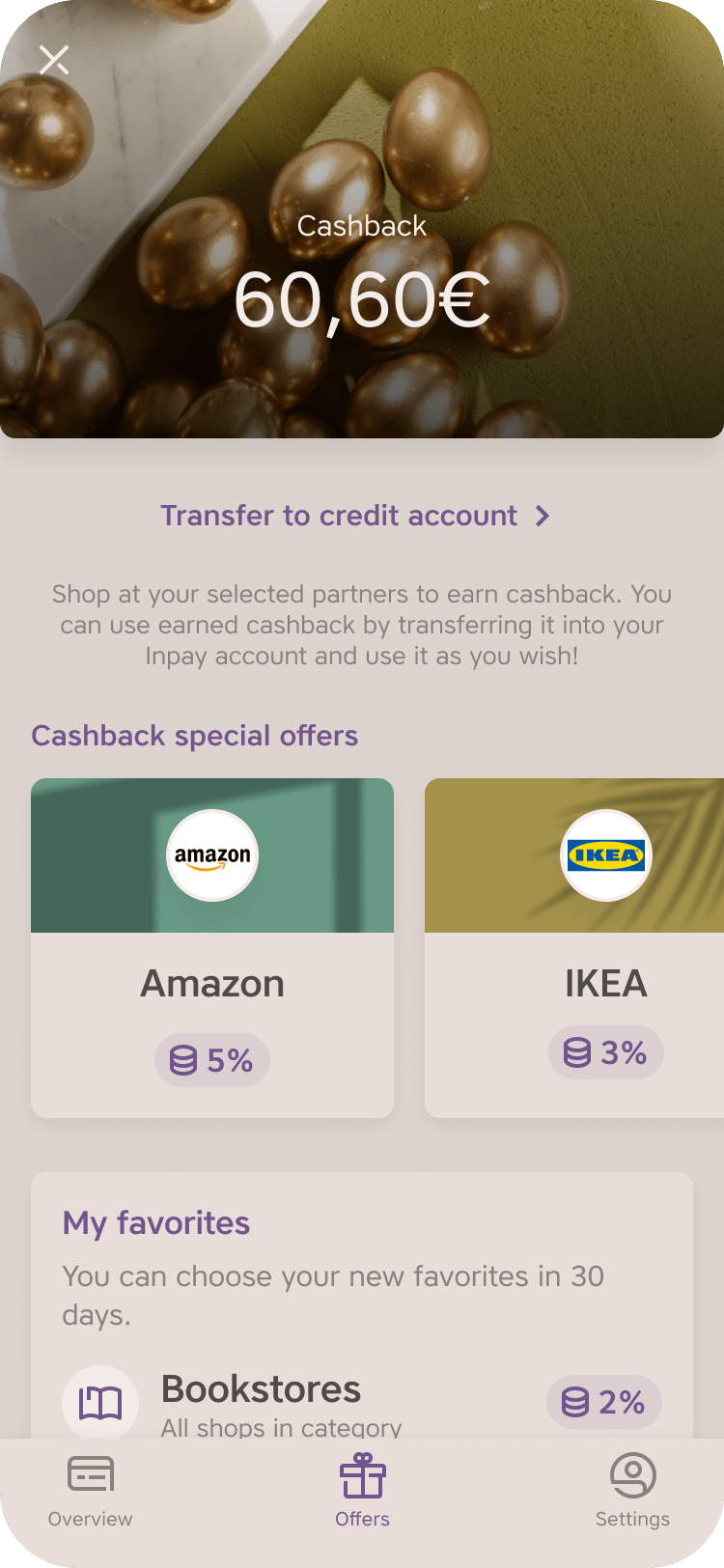 Earn 2% cashback
With IN Pay, you'll earn 2% back on every purchase in your favourite stores. If you make card payments worth 500 euros in a month, you'll earn 10 euros, which more than covers the monthly fee
You can choose the shops or categories where you earn cashback. You will be able to change your selection after 30 days so we recommend to make all 3 choices at once
You can transfer the earned cashback to your IN Pay account at the touch of a button and use it freely
Check out the selection of shops
Attractive offers
We will regularly surprise you with various discounts and offers from our good partners. Want fuel for your car for less? Here you go! Free coffee? Here you are.
You'll get good offers also from IN Pay. What about 5% cashback at your favourite restaurant this weekend? Here you go!
Check out the offers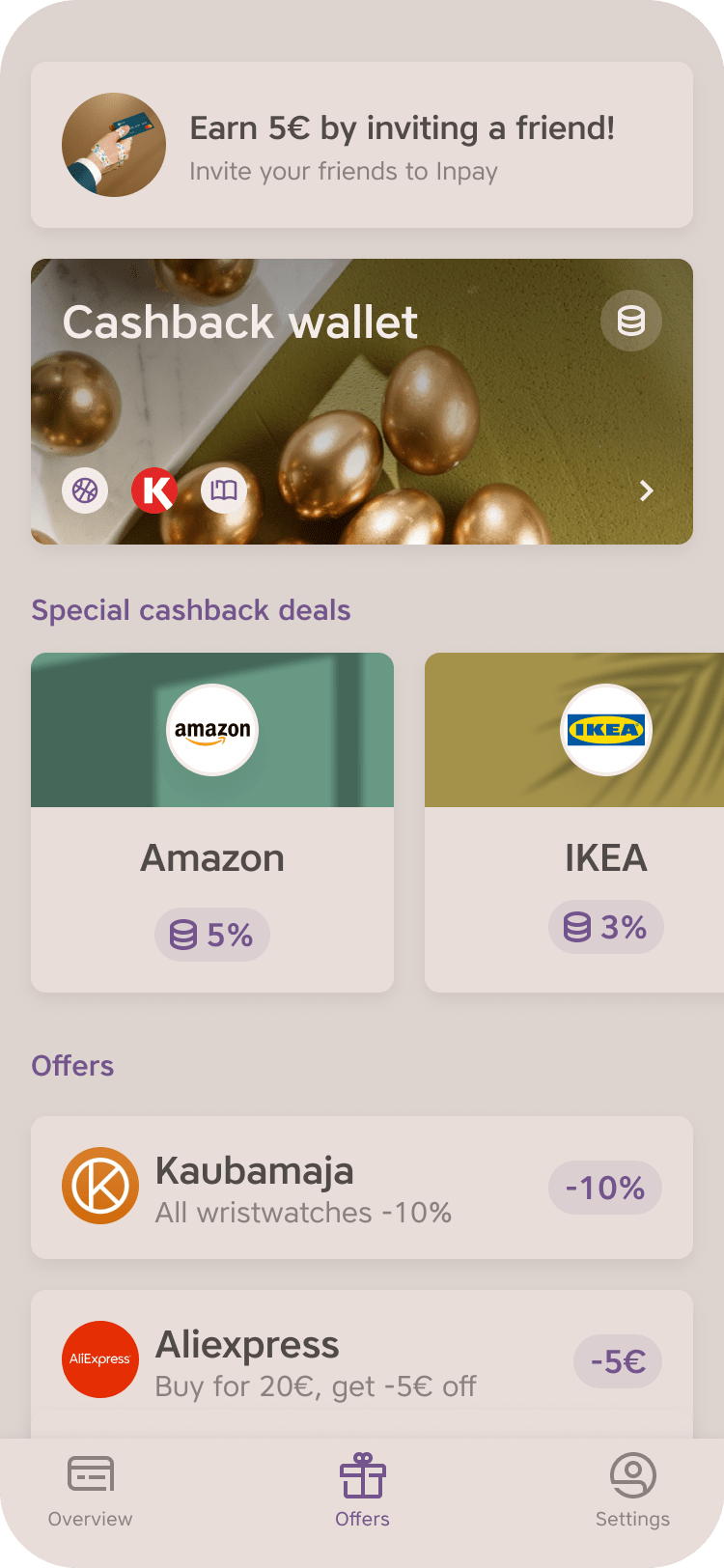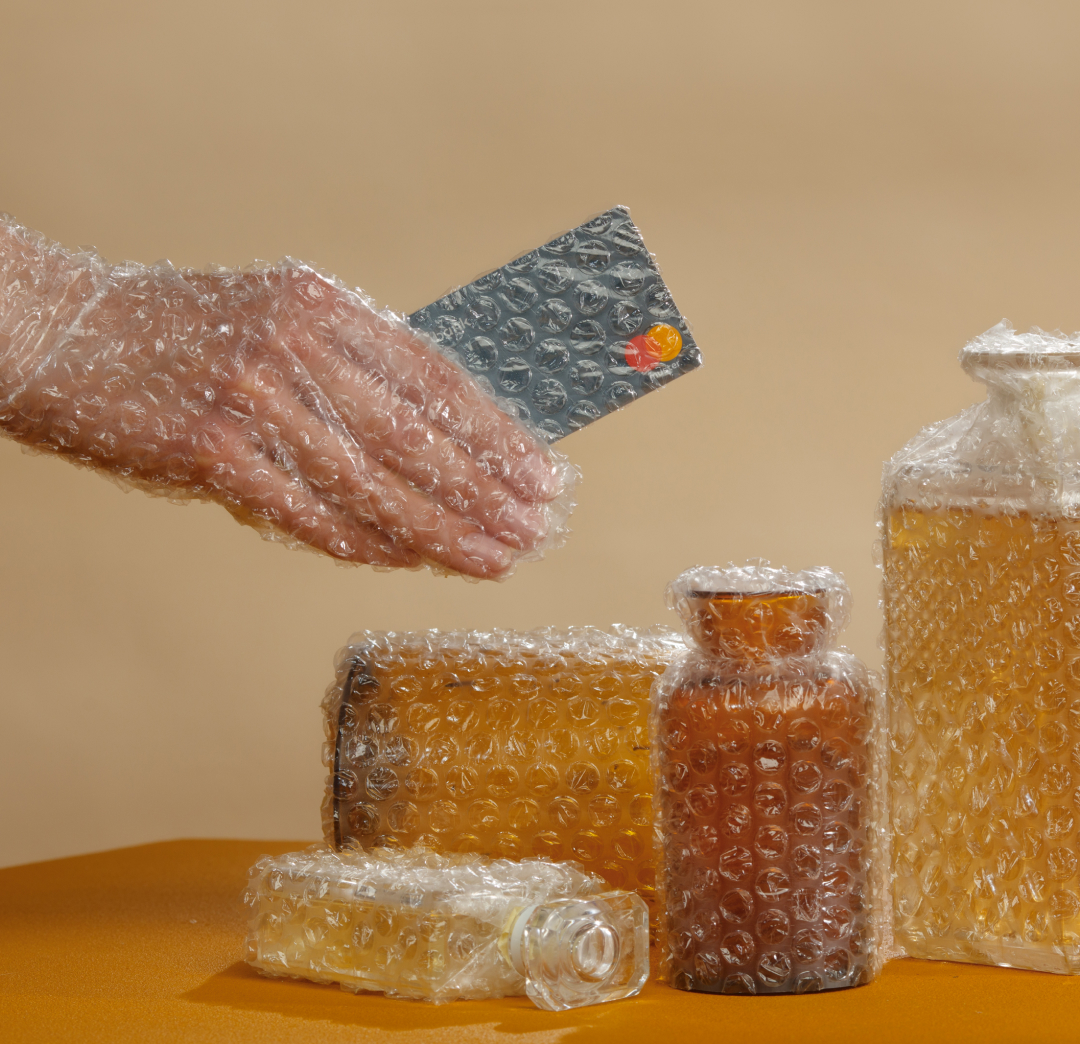 Carefree purchase insurance
When you pay with IN Pay, your purchases are automatically covered by purchase insurance, which means that if your new items are damaged, destroyed or stolen, the insurance will reimburse the replacement cost. Useful, isn't it?
Applies to purchases made in Estonia, abroad and in online stores
Items are insured for up to 5,000 euros a year and the insurance is valid for 180 days after the purchase
Our insurance partner is If Insurance
Read the conditions
Debit or credit card? The choice is yours!
IN Pay will give you a credit limit of up to four months' salary. The exact offer depends on your income and obligations.
If you don't want to use credit, choose a debit credit card. Transfer the relevant amount from your settlement account to your IN Pay account to make your purchases. It's as simple as a card payment. And you'll earn cash back either way!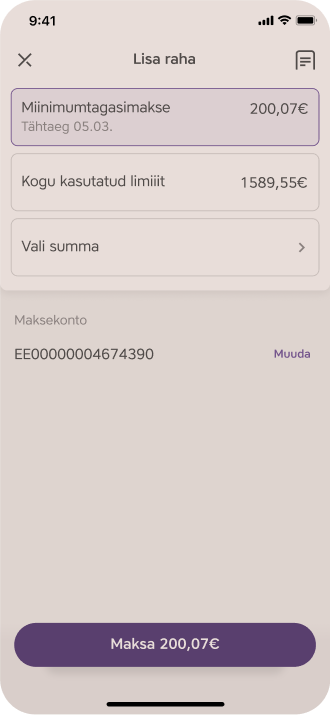 Up to 35 days interest free
If you use your credit limit to make payments in the current month, you don't have to pay a service fee for that.
On the payment date, it's up to you to decide whether to repay the full amount or make a minimum refund (3% of the amount spent plus service fees).
If you decide to repay after the payment date, interest will accrue on the amount. The IN Pay Standard interest rate is from 18% per annum; that is, 1.5 euros per month on 100 euros.
See more IN Pay options
Choose a card that suits your lifestyle