Pay with IN Pay and earn money back
In September, with IN Pay you get 5% cashback at Decathlon, Zalando and Cult Beauty stores, where you can find everything for yourself and your loved ones. If you order frequently with Wolt, we will treat you to a special 2% cashback offer. In September, other profitable cashback offers are also waiting for you – find out about everything in the application!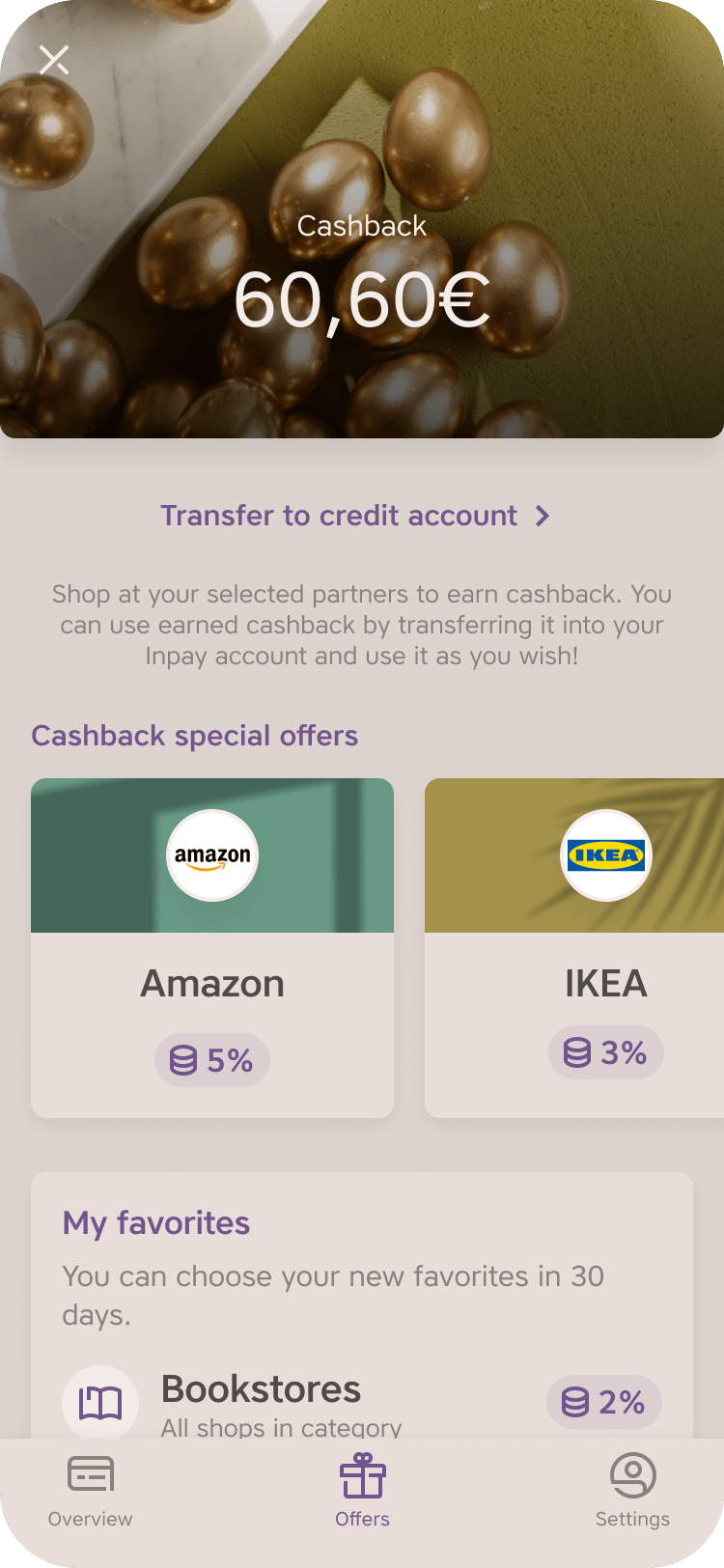 Earn 2% cashback
With IN Pay, you'll earn 2% back on every purchase in your favourite stores. If you make card payments worth 500 euros in a month, you'll earn 10 euros, which more than covers the monthly fee
You can choose the shops or categories where you earn cashback. You will be able to change your selection after 30 days so we recommend to make all 3 choices at once
You can transfer the earned cashback to your IN Pay account at the touch of a button and use it freely
Check out the selection of shops
REWARD REWARD REWARD REWARD REWARD REWARD REWARD
Attractive offers
We will regularly surprise you with various discounts and offers from our good partners. Want fuel for your car for less? Here you go! Free coffee? Here you are.
You'll get good offers also from IN Pay. What about 5% cashback at your favourite restaurant this weekend? Here you go!